Teeth Whitening in Forest Hill, Toronto
One common request that Dr. Paul Deratnay receives from his patients is they would like to receive teeth whitening in Forest Hill. You may have different reasons for wanting to do so, but our clinic is happy to offer teeth whitening services to suitable patients.
Teeth naturally discolour over time, and drinks such as coffee, tea, and wine can also stain our teeth and make them appear dark or yellow. It is important to note that these stains may not have a significant impact on your overall oral health and may just have aesthetic effects. Although there are a number of ways to remove surface stains such as whitening toothpaste, strips, and pens; these methods are typically produced as a general product. If you are looking for a cosmetic dentist in Forest Hill for teeth whitening, Dr. Paul deratnay is able to provide professional teeth whitening treatment.
Compared to the majority of whitening products that can be found in stores, customized teeth whitening treatments has the potential to alter the colouration of your teeth in a more personalized method. Our office offers both in-office services as well as take-home whitening kits.
Our in-office teeth whitening service allows us to alter the colouration of your teeth. A concentrated whitening gel is placed on your teeth's surface and left for a short period of time. During this time, the gel actively lifts the surface stains from your teeth to reduce their effects. This process can be repeated multiple times for suitable patients.
Our take-home teeth whitening kits allow patients the ability to do the teeth-whitening process while still at home. Custom-made mouth trays are specifically made just for you and it is typically recommended that they are worn every day for about an hour during the whitening treatment. Since the trays are created using your mouth's measurements, it is less likely for them to induce your gag reflex than store-bought solutions.
Regardless of which whitening method you choose, even if you decide to go with a store-bought solution, you can discuss the treatment with Forest Hill dentist, Dr. Paul Deratnay. You can contact us today or request an appointment online.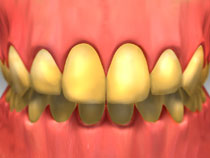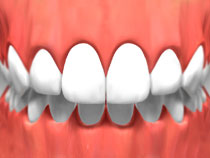 Last Updated On
2021-10-20